Designed more than 500 years ago by Leonardo da Vinci, was never built in his lifetime.
The sketch and drawings, are included in the Codex Atlanticus.
Leonardo's design is an outline of a construction concept for a bowed string instrument which at the same time is a keyboard instrument.
In 2012, after 4-years-long work, Sławomir Zubrzycki, Polish pianist and constructor, built the first concert Viola Organista and brought it to concert halls and music festivals all over the Europe, starting a new chapter of its history.
Calendar
Krakowski Festiwal Akordeonowy – Giorgio Dellarole – accordion, Sławomir Zubrzycki – viola organista
Kościół św. Marcina w Krakowie ul. Grodzka 58
Order here: https://astraia.pl/produkt/leonardo-da-vinci-historia-pewnego-instrumentu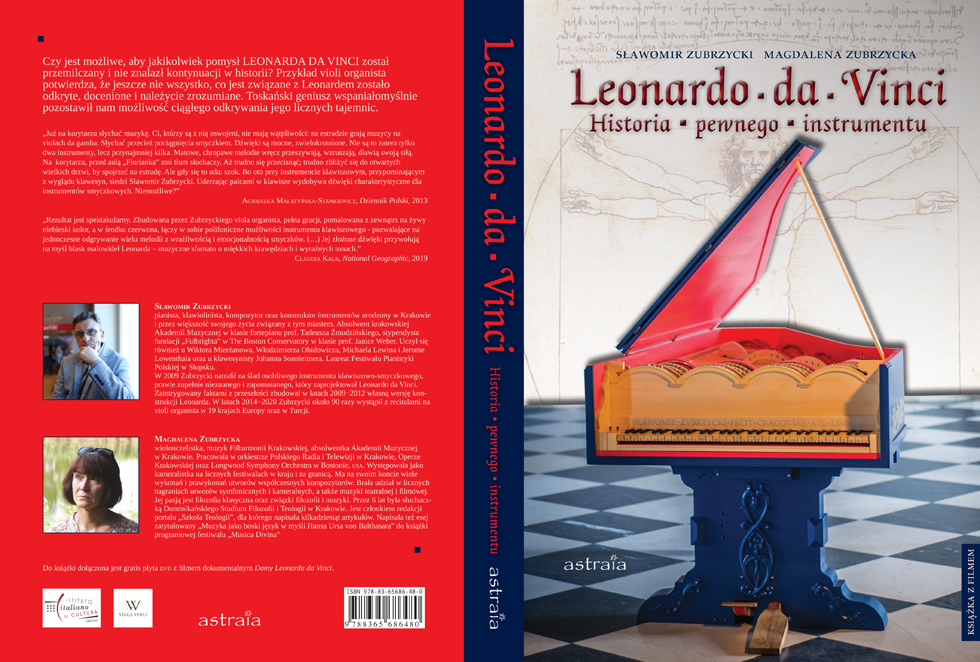 Viola Organista op. 2
In 2021, Sławomir Zubrzycki built a second instrument, which is the result of further research and concert experience from 2013-2019. Some solutions have been optimized, the overall length has changed, and the control over the sound gives new possibilities of expression and interpretation. The instrument will sound at concerts starting in 2022. The premiere concert will take place in Sion, Switzerland.